What we do?
---
AmeriChinn Company
4/9/2019
We provide the professional bilingual writing, media marketing, and consulting services to the expanding businesses in the United States and China.
Chinese & English writing
Here at the AmeriChinn Company we offer many different kinds of writing services in English, and in Standard Simplified Mandarin.
We can provide you with the following:
Press release
Advertising copy
Speech writing
Website content creating
SEO
Marketing
Are you looking to break in to the Chinese market, the American market, or both? Are you unsure on how to undergo this mammoth of a task. Are you afraid of rouge dragons, or bald eagles by any chance? Well fear not, call us! We will be your marketing busters! Let's come together!
Here are just some of the services, to expand your marketing so that you can concentrate on what your business is all about!
Chinese language social media
Chinese language video platforms
English & Chinese website building
Bilingual offline events planning
Consulting
We provide services that go both ways, as we have experts from both Mainland China and the United States. If you need advice on navigating the legal and social climate of China or the United States, we encourage you to come to us. We will make sure your cross cultural experience for your enterprise has a smooth landing!
How to get us?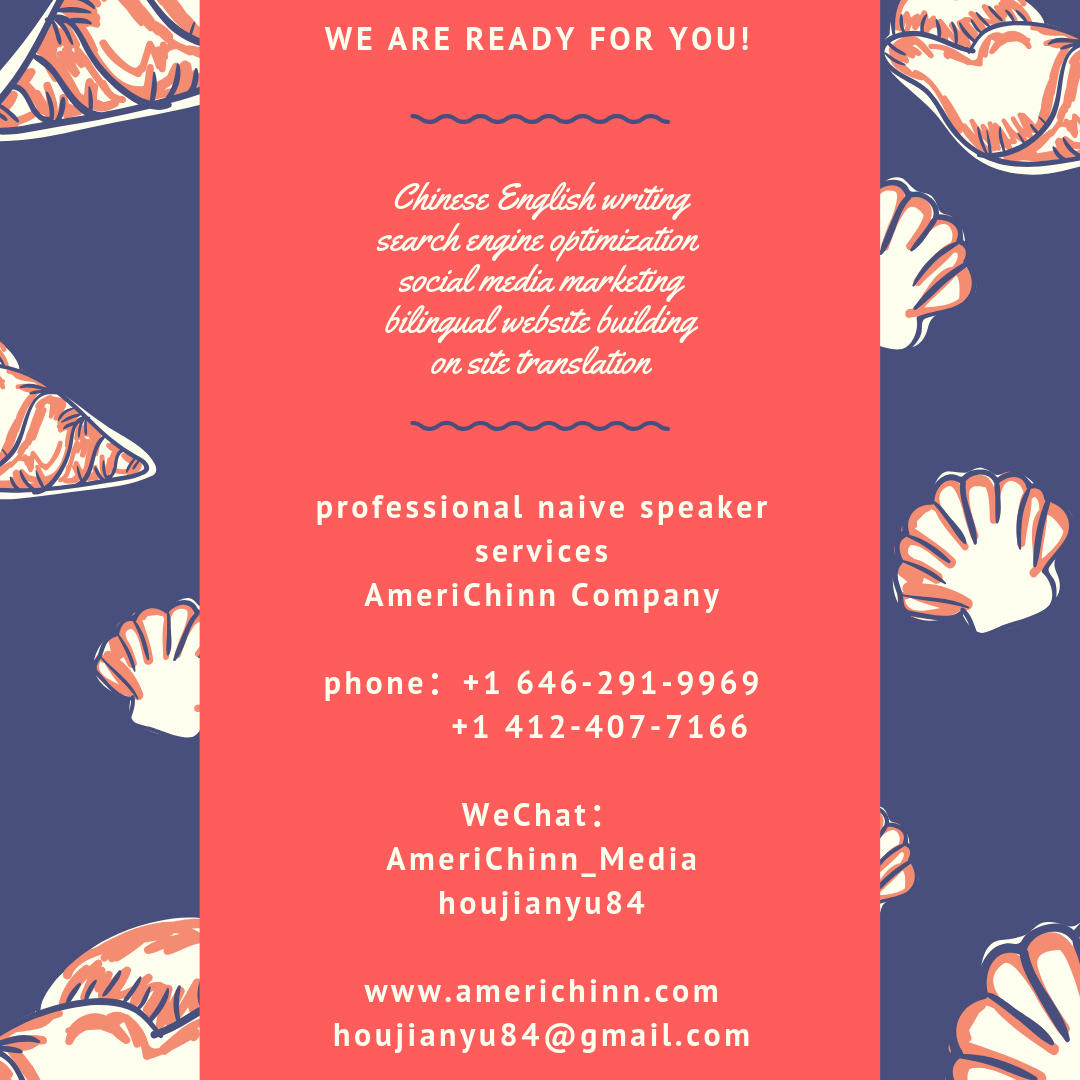 Please save this flyer for future use. Thank you!
- Email:
  

<

mailto:houjianyu84@gmail.com

>


- Phone:
  +1 

(

412

)

407-7166
  +1 

(

646

)

291-9969
- Office hours:
  Monday through Friday
  9:30am - 5:30pm Eastern Time